Libye /
Libya

Jalu, Libye / Jalu, Libya

De Paris à Leptis Magna
/ From Paris to Leptis Magna

Dans la région d'Al Bayda
/ Around Al Bayda

Eclipse libyenne
/ Libyan eclipse

De Jalu à Sabratha
/ From Jalu to Sabratha

Dans la région de Ghadamès
/ Around Ghadames

itinéraire/itinerary | galeries/galleries :

libye/libya
éclipse/eclipse
01 avril 2006. Sur la route de Ghadamès

/ April fools day, 2006. On the road to Ghadames

Nouveau contact avec le Sahara / New entry in the Sahara desert
02 avril 2006. Ghadamès
/ April 2nd, 2006. Ghadames

Ghadamès, coucher du Soleil / Ghadames, at sunset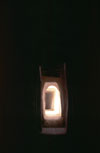 Ghadamès, la vieille ville / Old city of Ghadames

A la frontière entre la Libye, la Tunisie et l'Algérie, au couchant
/ Sunset on the Libyan-Tunisian-Algerian border
03 avril 2006. Retour à Tripoli
/ April 3rd, 2006. Back to Tripoli
04 avril 2006. De Tripoli à Paris en grève
/ April 4th, 2006. Leaving Tripoli
Retour à la "civilisation" : un avion annulé, un autre retardé, un RER soit-disant non perturbé qui s'éteint sans préavis à la gare du nord, tous les trains annulés au départ de Paris pour Orléans... Reste les bons amis qui vous évitent la promesse d'une nuit sous les ponts de la Seine...
Back to the "civilization" : one flight canceled, another one delayed, the train from Charles de Gaulle International Airport to Paris expected to be working all its circuit long stopped without any notification in the Gare du nord station and, of course, no more train (because of the same strike than during our previous trip about 14 days ago) from Paris to Orleans... Happy to have one good friend living in our capital who avoided us to sleep in the streets... Who says "civilization" ?

De Paris à Leptis Magna
/ From Paris to Leptis Magna

Dans la région d'Al Bayda
/ Around Al Bayda

Eclipse libyenne
/ Libyan eclipse

De Jalu à Sabratha
/ From Jalu to Sabratha

Dans la région de Ghadamès
/ Around Ghadames

itinéraire/itinerary | galeries/galleries :

libye/libya
éclipse/eclipse
Clichés / Photographs by
Isabelle Rapin & Yannick Blin
---
astro & photographiquement vôtres...
astro & photographically yours...

---
Ressources & liens / Ressources & links
Le journal de Julian Taylor
/ Trip journal by Julian Taylor